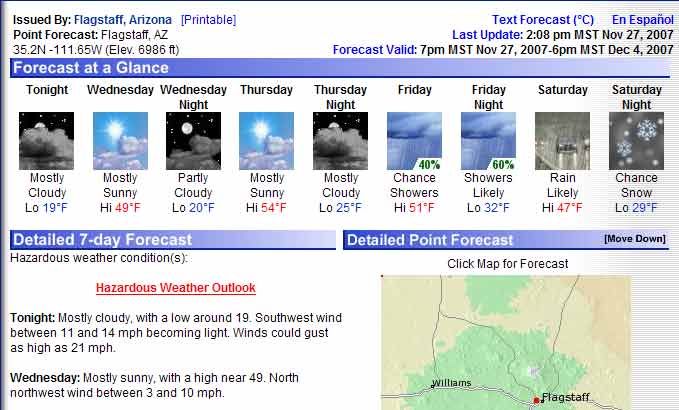 Well, the forecast is COLD as you can see by the screen shot above. Thank goodness for our local freecycle group and the nice lady that let us haul away a full truckload of free firewood this weekend. We are renting a home with a nice wood burning stove and we are stoked that we can heat the home for free especially since the price of oil has skyrocketed this winter.
Apparently here in northern Arizona residents are being urged to refrain from using these fireplaces and wood burning stoves to heat the home as they are a "fire hazard".  I don't plan to stop using mine, we are responsible"fire users".
How is winter panning out in your neck of the woods? Any snow  yet?