When we awoke the morning of our last day on the road we were unsure about how my mom would be feeling after her night of vomiting and passing out. I asked N if she was awake when I awoke, I was worried she had alcohol poisoning or something.
Turns out mom was just fine and didn't remember much about the previous night. We recalled much about the nights events for her and I was a bit worried about how crazy she was as a result of the drinking and pills. I express this and we talked about how the pill she took impacted her. She was surprised by her reaction and attributed it to the pill she took.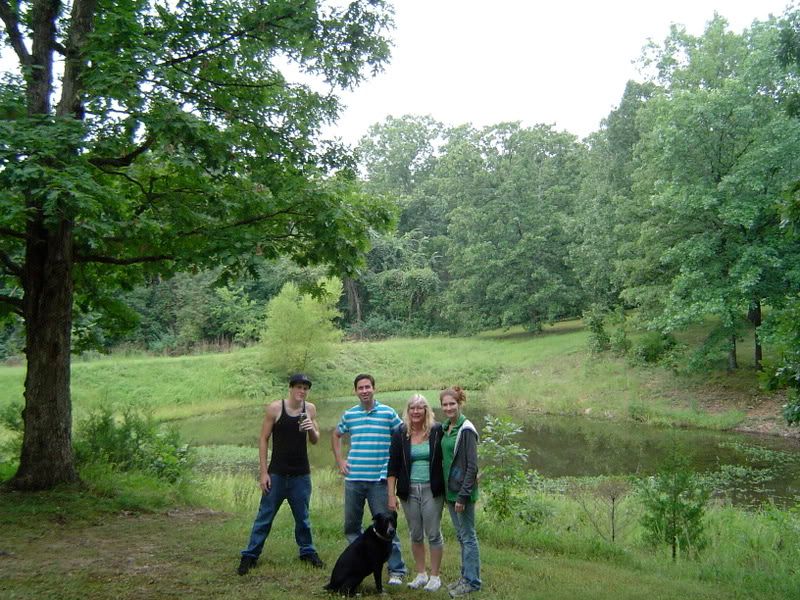 After we talked, ate some breakfast and took our daily group photo we hit the road and were ready to visit the Merimac Caverns. We had a good time and were amazed by what we saw. Here is a video of the very end of our tour: http://s45.photobucket.com/albums/f60/Talinan/?action=view&current=MOV05787.flv
"Beneath the fertile rolling hills of the Meramec Valley, lies a complex of mineral formations and color as rare and unique as they are beautiful. These jewels of nature which took thousands of years to grow, are preserved in the spectacular sights of Meramec Caverns." Quote from http://www.americascave.com/
Here are a few more photos of the Caverns: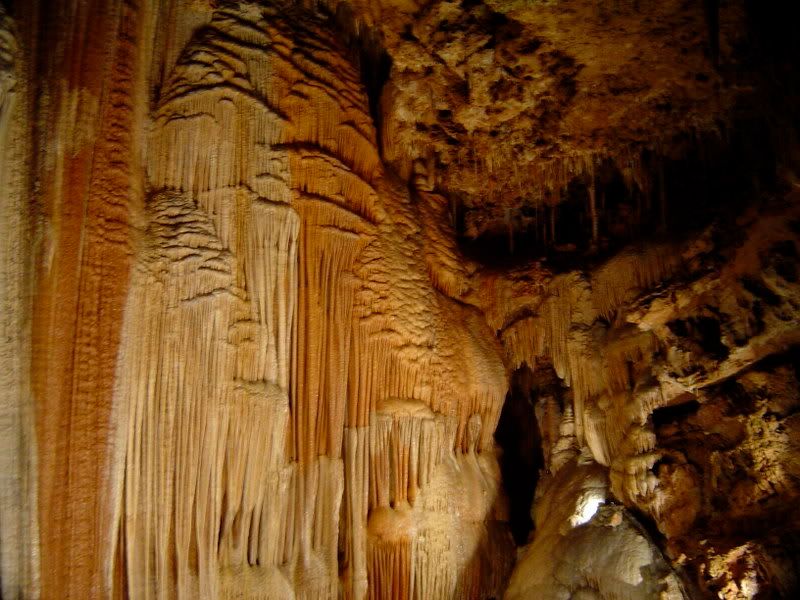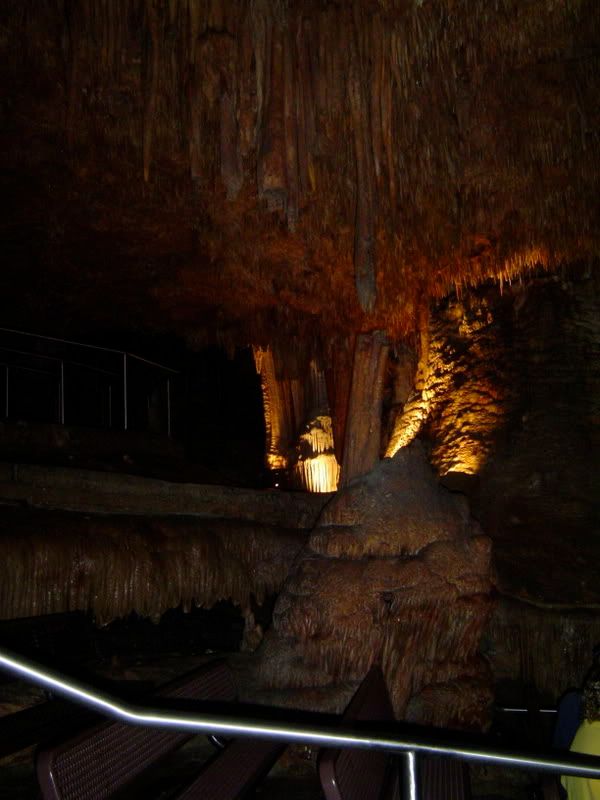 When we finished up at the caverns we drove in to St. Louis and had an interesting time navigating the Winnebago through the town in search for a place to park so we could see the Arch.
After asking a friendly horse drawn carriage driver (<- there he is the the photo) we were informed of the best parking spot for our rig. All of the parking areas had a low clearance that would rip off the top of the RV!
The arch was huge and I am glad we got to see it but man were we ready to just get to our new home and relax!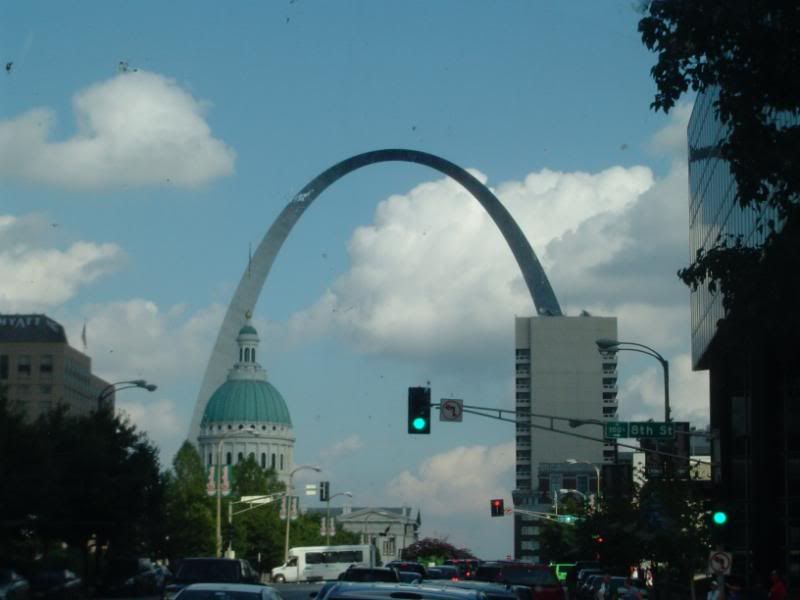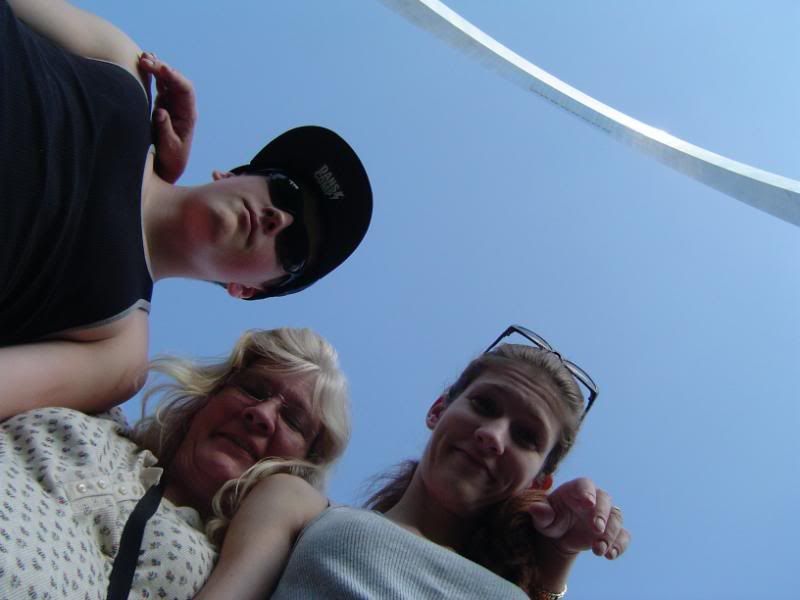 After many hours more of driving we finally pulled in to Evansville, IN and we were excited! I was so excited I took photos of the road sign and the traffic. We also got a photo of us outside our new home before we opened the door. Gotta love the red eye huh? Whew, we were glad to have arrived in our new home all safely and without any new issues with the motor home.
Check out the next posts in the series:
or you can checkout the previous posts in the series:
Powered by Qumana