Just wanted to share the gorgeous soap I just got in the mail today from Maiden53. It is a bar of fresh and energizing tangerine soap, yum! I love handmade soap for a number of reasons. The main one is because homemade soap is usually more natural and it leaves my skin feeling so nice.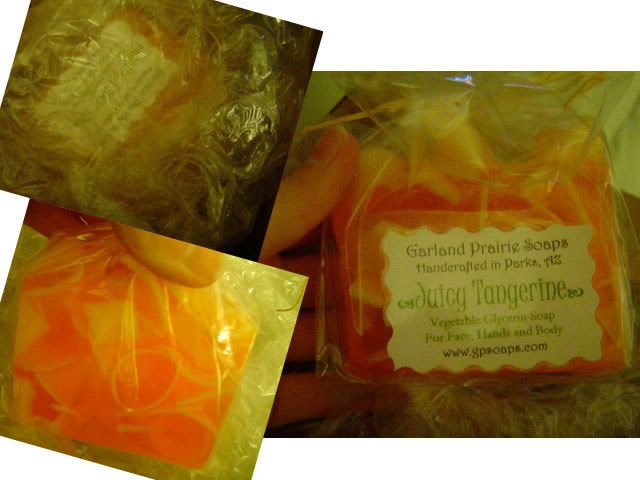 After checking out the Garland Prarie Soaps page I got really excited about the occation soaps idea. N and I have been brainstorming fun wedding favor ideas and homemade soaps are a really good idea! With our forest wedding theme we wanted to encorporate the scents and textures of the forest in to the wedding reception. Giving individually wrapped homemade soaps to our guests is a very cute idea. Fun!
Thanks Maiden53 for the bar of soap tell Nicole it is beautiful and I can't wait to use it! I am also loving the textures and colors of it, I know that can't be easy to do.
If you want a chance to win a free bar of Garlan Prarie Soap head on over to Nicole's blog for her friday soap giveaway.