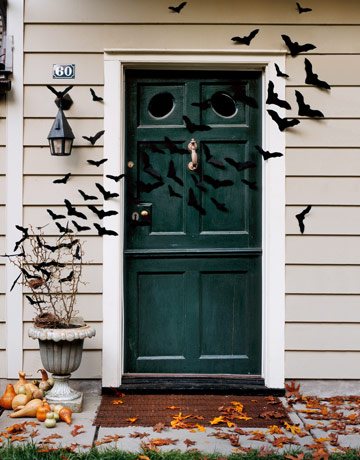 Halloween Decor Idea:
Make this "Bats at the Door" halloween decor project by simply printing out this template, cutting and taping the shapes. Super easy and super cute dont you think?
Halloween Nail Idea:
Looking for some creative & festive manicure ideas? I thought this was creative!
Halloween Baby Photography Idea:
Got a new baby that can semi support themselves? Do a photo of them in a pumpkin. It's a once in a lifetime thing and can be super adorable. We've made it a family baby tradition. Instead of the oblagatory baby in a bathtub photo we have baby in a pumpkin 🙂
Halloween Pumpkin Carving Idea:
Pumpkins having babies? Why not! Especially if you are a birth junkie like many of my readers 😛 Hospital births, home births, lotus births and more…
Halloween Baking Ideas:
Warning, don't view this blog while hungry!