We adopted a dog and we got snow last night. The doggie came from a home where she was to much to handle. She needed more attention so they gave her to us.
She is understandably very uncomfortable in her new surroundings. She is trying to make friends with our cats but they are not enthusiastic about her right now.
She is scared of the train that goes by our house every 15 minutes and she is not to used to having cars all around her when she goes outside.
She hasn't gone to the bathroom since we picked her up at noon yesterday. We have been walking her every 2 hours or so. We even set the alarm to take her out at 3am this morning. She just wont pee! Well, she did pee a little when we came home from the store.. She was so scared she barked ran and peed a bit until she recognized us.
She is very well behaved and is super patient with the cats. She is friendly and loves people. We are happy to have her but we hope she goes to the bathroom soon! Here are some pictures: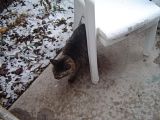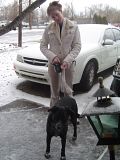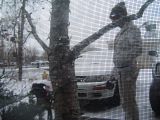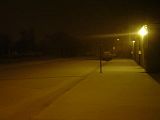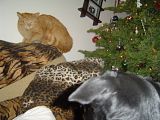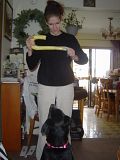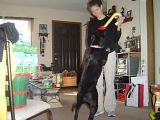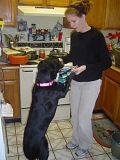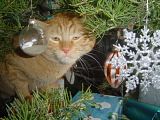 __________________________________________________
Update-
After about 24 hours of not using the bathroom Dixie finally went yesterday right after I wrote this blog entry. She is doing very well here and we are so happy to have her!!