It has been 4 days since we first stepped foot in our new home out here in Evansville, IN. Things have just begun to settle down and we are starting to settle in and enjoy our new surroundings. The last few days have been crazy hectic and I have gotten way behind in sharing my road trip experience. Lets just say the police were involved and we were all just trying to get from one day to the next, now things are resolved and my writing focus is beginning to return.
I'll be posting our day 6 adventures soon, I just finished posting the continuation of day 5 and we now have internet access in the house so I can begin reading and commenting on other blogs again. Woho!
Does anybody know what this fruit is? They are falling from the trees in our back yard and they smell all citrusy but when you cut them open they have giant pits inside (like avocado) and thy don't smell too citrusy on the inside. They stain your hands green with their juices and we are just dying to know what the heck they are.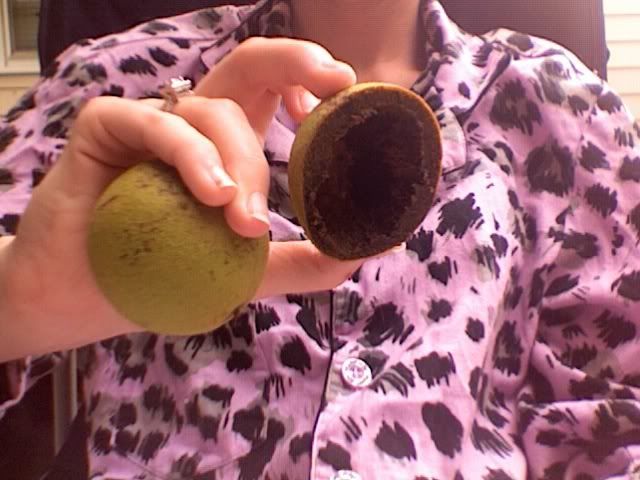 Powered by Qumana