The last newscast is tonight. N will anchor it with several of his other coworkers. This will be the sign-off broadcast for the station, can you believe it? This particular chapter in our lives is very nearly over, it is very surreal.
We are obviously happy and excited for our new opportunities despite the inevitable sadness of leaving the past behind. We are also counting our lucky stars that we were ready for this fallout. It's been quite the journey that is for sure! Many lessons have been learned and we are totally ready for the next door to open for us.
I am planning to go watch the taping of the last broadcast over at the station tonight. Then N and I will be attending the sign-off party the station is hosting for all the staff and key community members. Tonight will be a night of drinks, appetizers and saying goodbye to all we have met over the years.
It will be nice to get out of the house and get our minds off the packing and moving preparation I hate goodbyes though…
————————–
4:42pm – Update
As I am straightening my hair N calls me and says we are under a tornado watch here in Flagstaff, AZ till 5pm. I guess we are getting some preparation for Midwest living huh?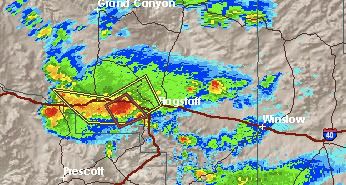 At least in the Midwest they have tornado sirins, we don't have those here in Arizona. Myself and all the pets will be hanging in the master bedroom together till the storm passes.