Here is another Weekly Winners post, all photos were captured using my new Kodak Cd-1013 Digital Camera
.
This is the crappy food photo edition. Behold my first attempt at making Mac and Cheese from scratch, easy enough right?
I knew something was terribly wrong when the macaroni was practically disintegrated after just a few minutes of cooking but I drained it and proceeded to make the recipe anyway. Here is how it looked when plated up:
N took the first bite and didn't say anything, he just seasoned the stuff and kept eating. When I took my first bite I practically vomited in my mouth.
The recipe wasn't bad and the cheesy part was good as was the asparagus that was mixed in.
The problem was the wheat pasta that was no longer pasta. It was more like a wheat mush. Could the issue have been that the pasta was a Big Lots $.25 special? Perhaps it is because it was a product of Mexico?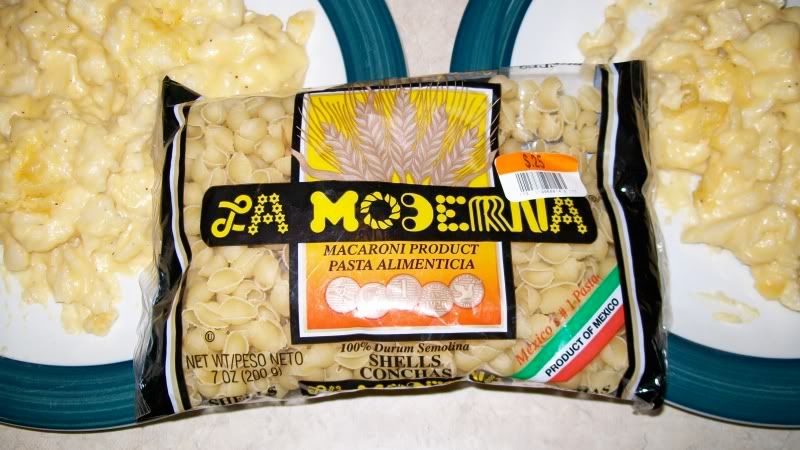 Either way it was clear to me after one bite that we could NOT eat any of the meal so I grabbed the plates up because N was still trying to be polite by eating the mush and not vomiting… I tried to come up with a quick plan B for dinner.
Luckily we had some frozen burritos in the freezer that we could nuke and enjoy.
Too bad we had to discover some three day old chocolate chip pancakes still chillin' in the microwave when we went to nuke the burritos.
What? We don't microwave very often and I never store food in there, unlike some people…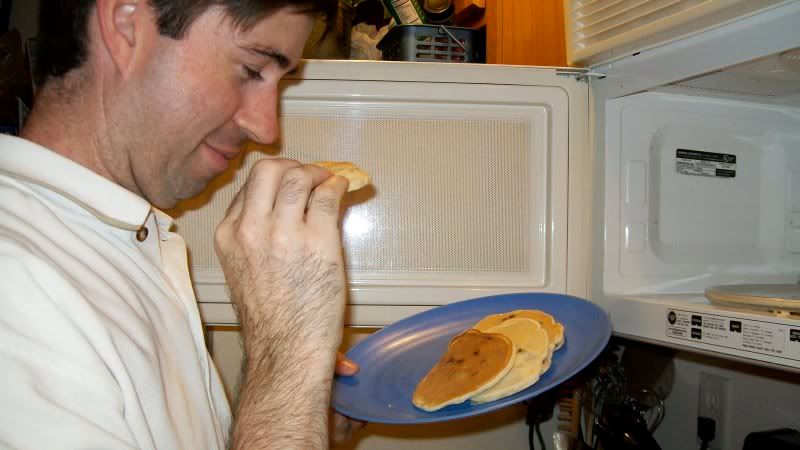 We felt bad about all the wasted food with the botched Mac and Cheese so just for good measure we offered it up to the animals as a "treat". Usually they jump at the chance for some people food.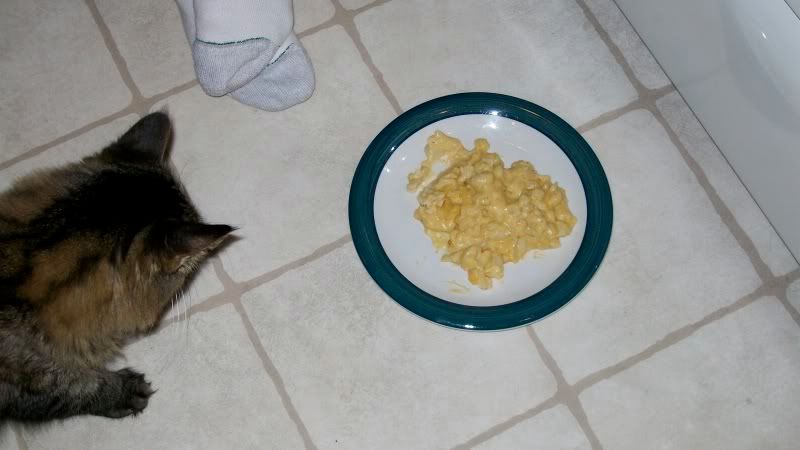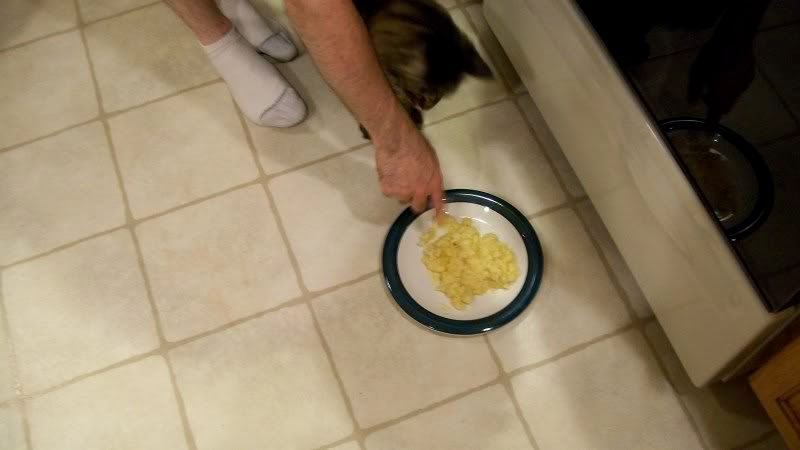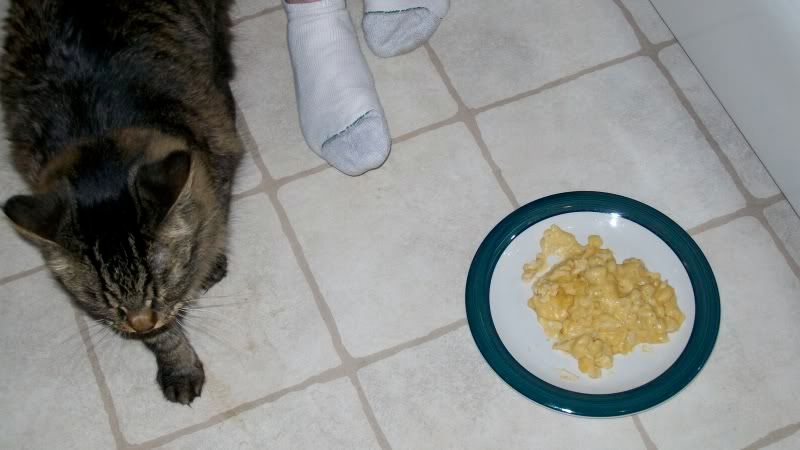 When the cats turn their noses up at it you know it is totally bad news…So yeah.
I can make all sorts of complicated things from scratch but Mac and Cheese, not so much. I blame the pasta! Someday I'll attempt it again with better pasta, but not for a long time. Left a bad taste in my mouth.