Wildlife swoops in for a visit..
Posted on
September 22, 2006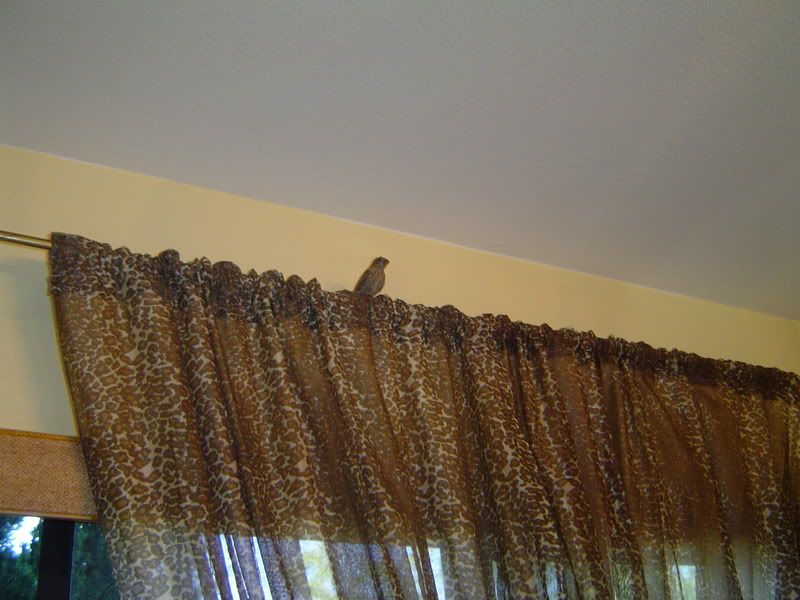 I had a great laugh yesterday when a bird that was tormenting my cats took a wrong turn and flew into my house!! My cats play outside on this fenced in patio area that I have. I have many plants and wildlife in this area and apparently the birds were teasing the cats by dive bombing them and trying to get them worked up. One bird had a close call and ran into my kitchen almost flying smack into my face.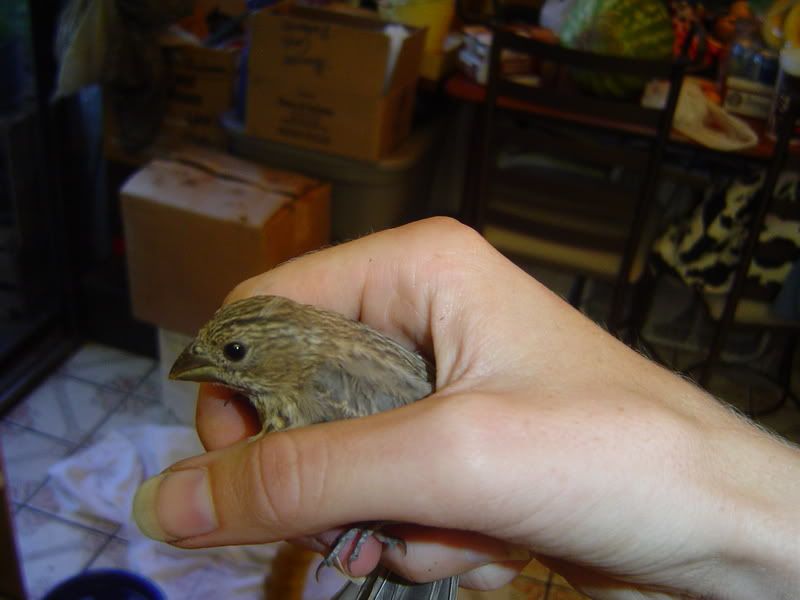 I screamed crouched down and took a few minutes to gather myself…Then I snapped a few pictures while yelling at my cats to leave it alone.. My cats knocked over a few of my plants but did not harm the poor bird. The amazing thing is that the bird actually let me grab it rather than flying away from me. I held this bird in my hand and took it outside, I reached up to allow it to climb onto the bird feeder but it would not leave my finger. Finally, I shook my hand and the poor little guy flew away. I am just glad my cats listened to me and did not hurt the poor guy.