I got some DOLE canned fruit and notification of a contest DOLE is running right now, the DOLE Make me a Chef Essay Contest. It runs from March 16 through May 8 and all you have to do is write a 200 word or less essay on "How DOLE Canned Fruit is part of your pantry."
Win the chance to cook alongside acclaimed chef, Ben Ford. Ben has created four signature recipes with DOLE Canned Fruit and wants to share his culinary tips with you and three of your friends at his latest hot restaurant in Los Angeles. Enter your short essay and you could win a beautiful weekend in Los Angeles in June cooking and sharing a feast with Ben Ford!
Now, normally we aren't canned fruit kind of people but we thought we would give it a try since there were so many creative recipe ideas on the site.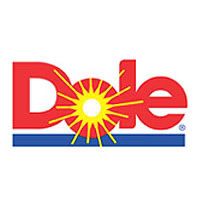 I decided to try out one of Ben Ford's signature recipes with the canned DOLE tropical fruit I got this week since I am trying to eat better these days.
Lately I have been loving smoothies and frozen fruit blends. They are better for you than a candy bar and they are also a sweet treat right? I tried Ben Ford's Easy Aloha Smoothie, I wasn't feeling like having to chop up fruits and do lots of prep work. Do you know how much of a pain it is to cut up a pineapple?
What? I am a lazy pregnant lady who is going to be 7 months pregnant as of this Thursday! Wait, I am 7 months pregnant already? WOW. I guess I've just slept right through the whole pregnancy huh? Dang…
Anyway, back to my lazy smoothie making. It is called the "Easy Aloha Smoothie" because all you need is a can of mixed fruit, some yogurt and ice. The can of mixed fruit has a nice variety of different fruits to enjoy and you don't have to peel, cut or slice anything! It doesn't get easier than that and it was yummy too!
The most important factor in choosing my favorite recipe was ease and quickness. No pregnant lady wants to be standing in the kitchen forever! So, now I want to know which is your favorite of Ben Ford's recipes? All you need to do is visit this site and click on the recipe link.
Also, if you do decide to enter the essay contest (which you should) please also post your essay in the comment field for us so we can cheer you on!