I am 100% satisfied with my wedding dress purchase. I'll admit I was feeling a bit apprehensive about buying a wedding dress on Ebay but I did my research, covered my butt and when it arrived today is was better than I thought it would be!
Yesterday I got a survey request from David's Bridal, they wanted to know how my dress shopping experience went when I visited their store. What a perfect opportunity to share my 2 cents! I took the survey and gave them a piece of my mind. I also told them about finding the same dress in my size for less.
Anyway, when I tried this same dress on at the store the beading was all white and it was very pretty but my dress that just arrived today has sparkly silver beading mixed in with the white beading. It sparkles when light hits it! It is so pretty and looks way better than the one I tried on in the store.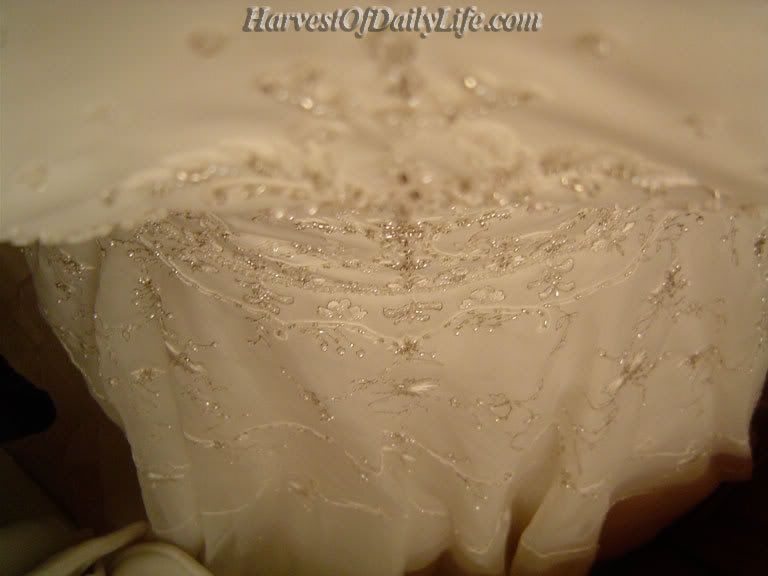 Plus the size 2 fits my chest area perfectly, the dress is still big in the hips but that works out great with getting pregnant. I am sure my hips will expand a few inches huh? The dress gives me just enough room to grow with pregnancy. I figure I'll just do alterations on the dress after I have our baby and right before the wedding. See everything happens exactly when it is meant to.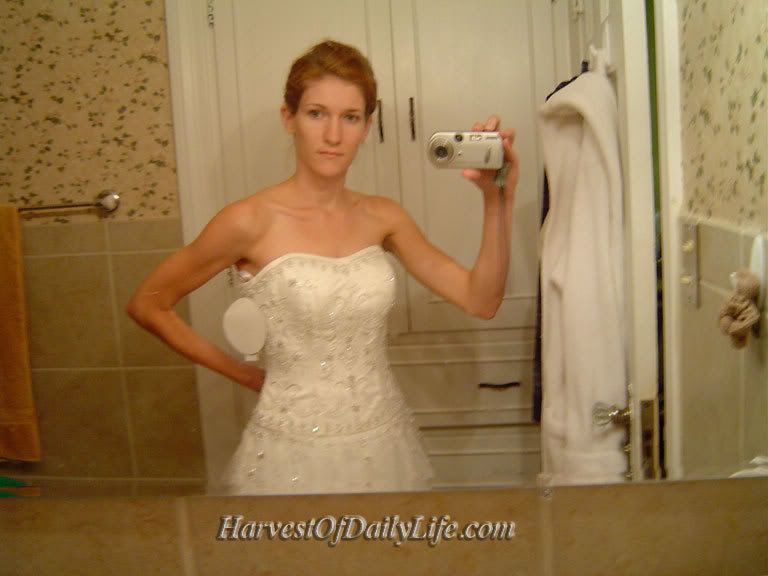 In other news I am also having less nausea today, that is always a good thing! I think the giddy excitement for everything is just starting to hit me. Yay for weddings and being pregnant! It is not happening in the most preferable order but we are just darn grateful anyway!