Over the weekend we made the 4 hour drive down to Summertown, Tennessee for our 6 week checkup at The Farm. We got to stay in our midwife's cabin again, the same one Everly was born in. I had her right there on the floor where the rocking chair is in this photo. Ah, the memories.
We had some playtime upon arriving at the cabin. We figured letting Everly stretch out on the bed would be a nice change from being cramped in the carseat all day. E had fun playing as you can see in the above photos.
We learned that an increase in humidity impacts a baby's bottom. Poor Everly got kind of rashy while we were in Tennessee so we put a potty pad
(left over from the birth kit) under her and let her go naked for a bit. She liked being free but was also startling much more without clothes on. The fresh air and sunlight did help with the rash though.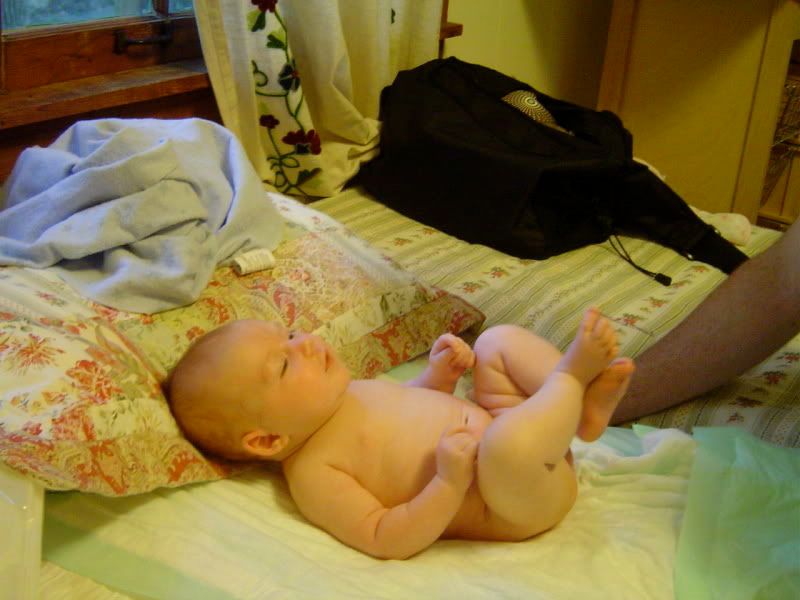 The checkup went well and Pamela was very excited to spend time with Everly as you can see. You can read more about how the checkup went in this post.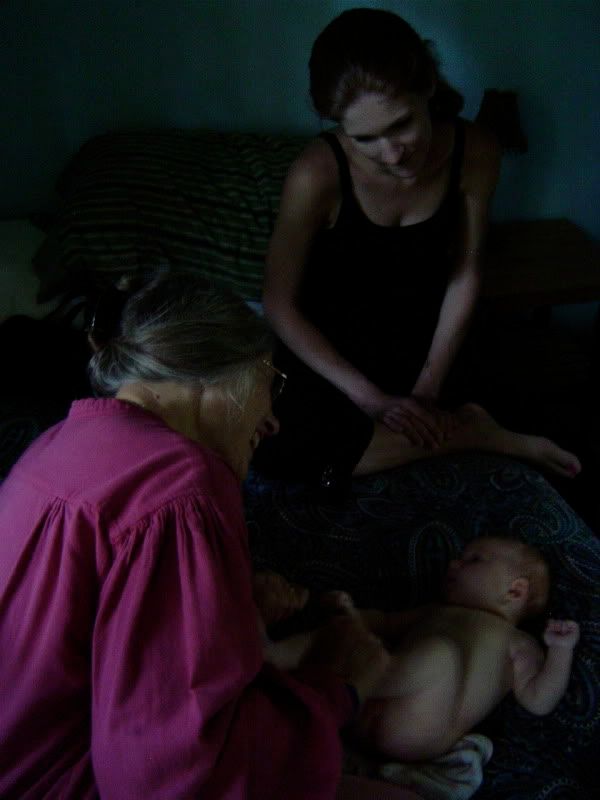 We had a great time on our trip, it was a time for us to reflect on Everly's birth and we also made some good memories while we were there.